Brother Stephen Sturgis
We dedicate this page in memory of our friend and brother.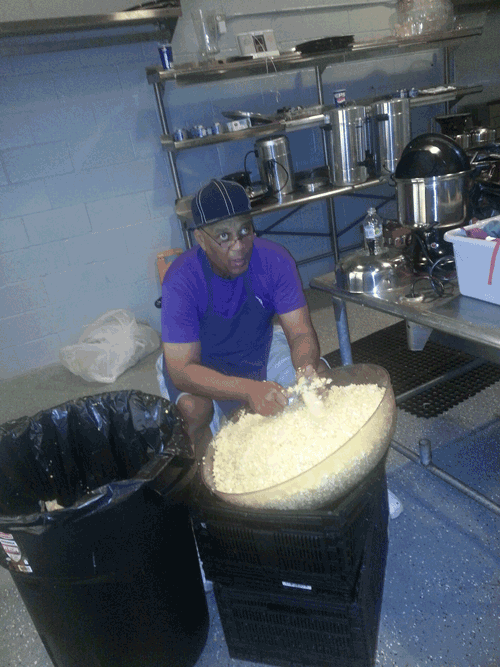 Brother Stephen Sturgis being a dedicated member of Manna Food From Heaven Ministries since January 2014. We, counted on Steven to always put his WHOLE HEART into preparing meals; as if he was cooking for his very own family. Steven was passionate about his cooking, whether if he was frying fish, making coleslaw or preparing his famous fried corn.
He would take 10 cases of fresh corn, that's at least 500 ears, he would shuck, wash and cut them off the cob to make his signature corn. That he not only shared with the shelter but also at The Word Church on Men Monday. Steven was one of the main cooks for Men Monday. He constantly demonstrated his Love of GOD, Family, Cooking and Music.
Steven demonstrated strength in the face of adversity by praying and trusting in God. Steven fought through the pain to prepare a most excellent meal for his family in his final earthly days; as the Lord was preparing his movement from labor to reward!! Matthew 25: 21 His Lord said unto him, Well done, thou good and faithful servant: thou hast been faithful over a few things, I will make thee ruler over many things: enter thou into the joy of thy Lord.
I remember Steven famous chant "WE ARE MANNA"